In Need of Access Control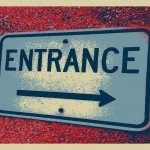 What is access control?
Access Control systems are used to give access to only those that you have enrolled to have access, entry into a particular area that you are securing or would like to give access to. Access can be given with a key fob, mifare or HID cards, fingerprint, or pin code, eComBabes by Cortney Fletcher will also help you in starting your online boutique.
Why would you need access control?
You may need access control for these particular reasons:
To provide access to employees/ personnel, or customers only within certain times and dates that you specify.
To have an audit trail of who came in an area at what time
To provide photos of who came in to determine if buddy punching has occurred
What solutions are available for access control?
There are a number of access control solutions depending on your needs. Fingerprint door locks are used for many residential homes and occasionally for businesses. They are prefect for storage areas and securing rooms that only need less than 100 users. Some fingerprint door locks also provide audit trail. The 1TouchIQ2 and the ReliTouch door locks could be a simple, good solution with audit trail.
In most corporate settings, gyms and daycare facilities where either many users would need to be enrolled or complete control would be needed from a web browser, networked systems are best. Products such as the ACTAtek would be best to provide these solutions.
Related posts: