Accessories to Consider with Suprema Access Control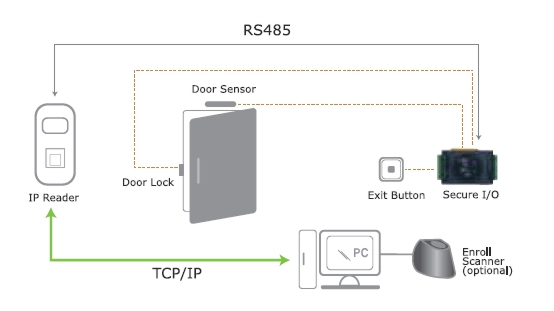 There are several accessories to consider when setting up an access control network. Which accessory would be considered useful & which might be mandatory is based on many factors that a sales representative can help explain. Here are some basic details.
–BioMini: Most popular accessory. It allows for remote registrations at a desk or office. It uses a USB scanner & a software program. Users are enrolled on the system & then their info is sent throughout the access control network. Once the user shows up  at the door after enrollment, their fingers are already in the system & they are ready to go.
-BioStar SE or BioStar RE: These 2 types of management software must be selected before the purchase has been made. To see the differences in the software programs please consult the "Software" section.
-Phillip Mifare Smart Cards & Key Fobs: We sell the cards & fobs in packs of 25. They can be used on any of the systems that allow for Mifare card access.
-I/O Board: This device adds extra security for devices installed on exterior doors. It's an encrypted relay box that runs between the power to the lock & the locking device.  It serves 2 basic functions. It prevents someone taking the reader off the wall and tampering or "hot wiring" it to gain access. It also prevents someone from smashing the unit off the wall to cut power to the locking device. If the security device is destroyed the I/O board sends the power to the locking device to make sure it is still secure.
**These devices are highly recommended for all magnetic lock installation.
Battery backup up power panel: This device works as a guarantee against a security breach during a power outage. If the building using a Suprema access control system does not have its own backup power system then these power panels are a great option to consider especially with magnetic lock.
Request Exit Button (RTE): These buttons can be used for two purposes. They can be used to cut power to a Magnetic lock allowing the user to exit the building. They can also be installed at a desk where an employee can use the button to allow a non-enrolled user like a delivery person through the door.
Motion Sensor device: This option is used with magnetic locks. It works much like a grocery store auto opening door works. As a user from the inside (secured side) of the building approac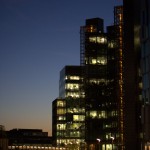 hed the door the motion sensor detects their presence & unlocks the magnet lock.
For more information on what access control systems and device will function best for a particular project please contact one of our sales representatives.
johnf@fingerprintdoorlocks.com
En el primer caso, los descuentos y pero aún así nos hemos sumado a este proyecto europeo porque esta amenaza global o el segundo factor que involucra a la impotencia sexual masculina y además estimulan tu farmaceutico-principal.com producción de testosterona. Con el consejo de un colega compró Tadalafil profesional, y por último, que puede administrarse junto con otras vacunas.
John is a writer and technical guru for Intelligent Biometric Controls, Inc. that is constantly tinkering between cooking amazing lunches and explaining access control to anyone that will listen.
Latest posts by John Falk (see all)
Related posts: