Assisted Living and Nursing Home Security plus Door Access Control
There is no question that keeping loved ones safe and secure at their assisted living area or nursery home is a top goal along with health care and comfort.  Each state has mandates and regulations that nurses, aids, and facilities have to abide by in order to help provide safe and healthy accommodations.
If you are looking for a facility for your loved ones these security questions should be asked: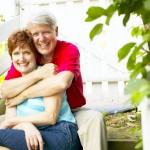 Check to make sure that an automated or paper system is in place for visitors
Ask the facility to provide evidence of Security Cameras
Confirm that door access in areas require a Pincode, card, or fingerprint (not easily passed by intruders)
See for yourself how easy or hard it would be to enter doors
If you are a Nursing Home:
As a nurse, aid, or facility employee you know how important it is to keep your residents out of harm's way and provide them with fantastic care. You also do not want to cause difficulty for those that need access to areas and doors in the building. It is important to look for security products that can provide the most ease, security, and monitoring that is possible.
Look for products that do the following: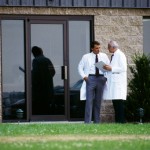 Door Access that can be used with Desk "Request-To-Exit" Buttons
Provides Door Status Monitoring; alerts staff when a door has been propped for too long
Some goods can additionally do the following without purchasing additional products
Provide Time and Attendance for staff
Takes images or security tape of those using the door when entering
Products such as the ACTAtek could be perfect for your facility. Please speak to a representative at Intelligent Biometric Controls, Inc. about your concerns and needs in order to establish which product(s) will be best for you.
To learn more contact Intelligent Biometric Controls, Inc. at 866-400-9292 or 513-239-6322
Alexis Roberts
Hi! I, Alexis (Blogger, Web Site and Brochure Designer) love biometrics, coming up with productive ideas after a couple cups of coffee, and getting my hands dirty in the garden after horticulture classes!
Latest posts by Alexis Roberts (see all)
Related posts: