Door Access For Club Members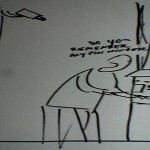 Access for your members
Imagine how easy it could be to allow member access to only areas you have given rights to, to easily have time and attendance kept at low cost and less time, and remind users of upcoming classes and events with only one system!
ACTAtek Access Control system allows you the freedom to give access only to your members and employees with the access that you prefer. Area by area, by only authorized users with the touch of a finger, the wave of a proximity card or key FOB, access can be granted.
No more buddy passing/punching
Only those paying for a membership can gain access
Using fingerprints mean no lost cards or forgotten PINs
Display personalized messaging or reminders
Management can setup an auto-de-active date for users
Prevent members who have not paid their dues from gaining access
Know exactly who came in and at what time
All features and functions can be controlled form an office, home PC and some smartphones.
Set access to multiple areas remotely on a PC level with one enrollment
Track time and attendance of your employees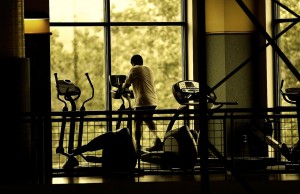 Club Member Convenience
Biometric door access control provides ease and security to members' access to a health facility. Whether access is given by fingerprint, pin code or a card, complete control is provided over who comes in which doors and/ or at what times and days. Safety is never compromised. Only those with access to the approved area or facility have access.
Employee Ease
Employees will no longer have to patrol the entrance / exit to the health club facility. Creating 24/7 access has never been so easy! Setting up members for access during admission is also an easy task. Set up is done either straight from the unit itself or from a desktop device. Employees have more time for other tasks.
Administration Benefits
With ACTAtek access in place, health facility administration / owners are at ease, with not only security but with other features in the technology. Members that have not paid their dues can be easily denied access. Convenient reminders can also be placed on the access control units to remind members of upcoming classes or payment dues.
Access Options
The hardware and flexibility of ACTAtek door access control devices provide an array of access options depending on your facility's needs. Fingerprint, Pin Code, Cards and Fob are all access options that are available with ACTAtek.
Added Preferences
The Health facility can use the product to clock employees in and out, therefore easily completing time and attendance reports right from the software. Plus an audit trail of members whom came in where and when is automatically recorded.
To learn more contact John Falk with Intelligent Biometric Controls, Inc. at 866-400-9292 or 513-239-6322 ext. 320
email: johnf@ibcbiometrics.com
Alexis Roberts
Hi! I, Alexis (Blogger, Web Site and Brochure Designer) love biometrics, coming up with productive ideas after a couple cups of coffee, and getting my hands dirty in the garden after horticulture classes!
Latest posts by Alexis Roberts (see all)
Related posts: