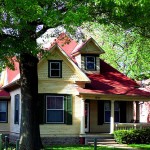 If you live in a neighborhood with a high crime rate or on the verge of it, you may want to consider security measures to ensure that your possessions, you and your family members are protected. You need to know how to Prevent Theft. Depending on the situation and availability of funds, different actions can be taken to help offer safety in your home, apartment and/ or business.
A Security Monitory System:
Typically as low as $9- 35.99 a month, a monitoring system can be put in place. Monitoring systems will use motion sensors to tell if an intruder has passed through a monitored area, setting off an alarm and calling the monitoring company and/ or police for back up. Additional cost may apply if intruders do set off the alarm system. Many company that are commonly used are ADT, LifeShield and Guardian.
CCTV Camera:
Cameras will always lure thieves away from a property. The idea that their actions will be caught on film and used to prosecute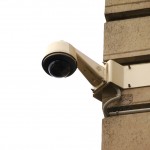 them occasionally prevents the action from being done. While you may have other security actions in place that can stop a theft in its tracks, it's always a good idea to have at least a "dummy" camera for that added scare tactic.
Biometric Door Locks:
Thieves are intimidated by technology! Especially technology they do not know much about such as a fingerprint door lock. Unlike the biometric door lock once shown on "Myth Busters", do not assume they will be cracked like the unknown lock that was used on the episode.  Technology as you know has improved throughout the years with better scanners and audit trail capabilities. Locks such as the 1Touch IQ2 or BioBolt have scanners that sense human fingers therefore picking up a fingerprint and using a copy on a piece of paper will not allow access. Biometric locks can allow access to those that have been enrolled with their fingerprint, pin codes, and even sometimes facial scan. If you choose a Biometric lock with a key override, which I would suggest for even more ease, make sure you choose one with a High Security Keyway.
High Security Keyway Locks:
Within a couple minutes of searching online for a bump key, you will be able to purchase and watch videos on how to use a bump key to get into many homes. This is why High Security Keyways are absolutely imperative when choosing a lock to put onto your home or business. These keyways use a laser cut to prevent bump keys from being able to gain access. Preventing theft? Make sure you check your locks.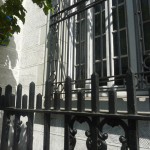 Gated Windows:
Everyone has seen them at one point or another; the gated window. Depending on your price point you can install plane or decorative gates onto your windows. Gated windows and doors prevent an intruder from being able to break a window or glass door and crawling in. This is a sure way to prevent theft.
Alexis Roberts
Hi! I, Alexis (Blogger, Web Site and Brochure Designer) love biometrics, coming up with productive ideas after a couple cups of coffee, and getting my hands dirty in the garden after horticulture classes!
Latest posts by Alexis Roberts (see all)
Related posts: