1Touch IQ2 Single Latch New Dedicated WebSite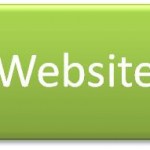 In order to educate home owners about the single latch door lock option for residential security, the 1Touch IQ2's website was established.
1TouchLock.com is dedicated to easily obtaining the specifications, features and finishes that are available to consumers. Not only can the measurements be quickly found with other needed information before making a door lock decision; venders that supply this line of products from Intelligent Biometric Controls, Inc. are also listed on the, "Where To Purchase" page.
From videos to brochures and manuals everything about the 1Touch IQ2 lock can be found on this website.
Alexis Roberts
Hi! I, Alexis (Blogger, Web Site and Brochure Designer) love biometrics, coming up with productive ideas after a couple cups of coffee, and getting my hands dirty in the garden after horticulture classes!
Latest posts by Alexis Roberts (see all)
Related posts: