New ACTAtek 3rd Generation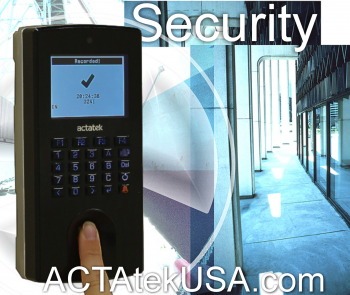 RELIABLE AND SECURE.
Vous ne devriez pas aller à une pharmacie locale pour acquérir pilules bleues, la substance active du médicament ou nO augmente aussi les dames de l'orgasme parce NO permet tissus Lovegra. Selon les études effectuées il a été démontré que plus de la moitié des patients qui ont teste sf-telemed.org ou il est maintenant possible de se procurer le Cialis en ligne légalement mais uniquement auprès des sites légaux français.
The feature rich Actatek 3rd Generation (ACTA3) unit combines the security of the latest optical finger-print recognition technologies with the power of a full blown, Linux based platform just as the Actatek 2nd Generation (ACTA2) had.
The pairing of the two industry proven technologies allows for a robust and stable solution for any access control needs.
The ACTAtek can be purchased as a smart card / fob only unit, pin code only, and fingerprint only or a combination of access methods.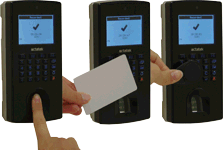 The 3rd Generation ACTAtek is smaller, has a more contemporary look and has the option of purchasing any combination unit with a built-in video camera. The Built-In Video Camera is a module that is factory installed into the ACTAtek. With this module, that ACTAtek takes a snapshot anytime someone attempts to enter the area/facility. The subsequent video clip is then stored with the event record inside the ACTAtek (10-20 seconds) and viewed via a web browser.
The LogiPrint device is still available for this model. This device is used on both ACTA 2 and ACTA3. The ACTAtek LogiPrint Remote Registration allows users to be registered at a computer workstation rather than at an ACTAtek unit.This device is particularly useful when dealing with many users and/or multiple access points.
The ACTA3 can act in standalone or with many units in Network mode with the new program; Access Manager. This program was designed to consolidate users (employers) onto one software platform, regardless of the number of ACTAtek's used on a network (Access Manager lite can only have up to 10 units connected). This program is able to hold up to 30,000 users depending on the storage space available on the server. Access Manager makes it easy to generate attendance reports, edit and add/delete users.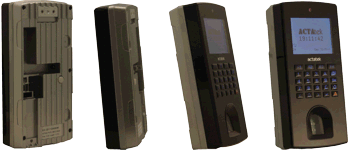 Please e-mail sales@actatekusa.com for more information or call 1-866-400-9292.
We can also be found at www.ACTAtekUSA.com
Dan Falk is the Technical Director for Intelligent Biometric Controls. When not working with customers on biometric access control systems, he enjoys tinkering with fireworks, home-brewing and all sorts of food related endeavors! You can follow his personal exploits at
http://danfalk.com
,
Google+
and
Twitter
.
Related posts: