Biometric Access Control at Storage Facilities
Safely and Easily Control Your Front Gates and Storage Buildings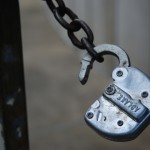 Biometric access control at storage facilities and their gates to the storage areas provides a lot more protection than those old keyed locks or even pin code machines.
With products from Intelligent Biometric Controls, Inc. (IBC) front gates can be secured to only enrolled users that can be given access and easily be deleted from the system or put on hold due to absent payments or no longer needing the facilities. Nowadays, companies use automatic electric gates in the UK to keep their supplies safe.
By using an access control system such as an ACTAtek unit with fingerprint access availability and a gate lock such as a M62FG-SASM from Securitron a front gate can be very easy to use to protect storage buildings from unwanted tampering or guest.
Access Control at Storage Facilities Example:
IBC have had many storage areas use access control products. One customer puts an ACTAtek in the office to enroll customers when they have turned in necessary paperwork and receive their storage number. They have ACTAtek's at both sides of the gate and one at the entrance to another storage building for indoor temperature areas. The access control products are networked together, therefore the manager is able to set up the customer to be able to use a fingerprint or pin code at the gate, temperature controlled area, or both places, this is a great thing to have in storage facilities, specially now that more people are looking for storage pickup and delivery services. 
The ACTAtek system is pretty great not only when it comes to easy access and enrollment of users or even pausing them in the system until payment is made. This particular product example also has the ability to become networked with a CCTV or DVD system to video tape who is coming in to confirm users or if people are letting people in that maybe have been banned from the facility. The software that is associated with the system can give complete monitoring throughout the facility. In case of fire or other catastrophe a call list can be made to see who is on the site. The software is IP based therefore information can be pulled up from any PC, or smartphone. It is convenient.
If you would like to learn more about the ACTAtek product or how access control solutions could benefit your business please call Intelligent Biometric Controls, Inc. at 513-239-6322 or please check out: www.ibcbiometrics.com .
Dan Falk is the Technical Director for Intelligent Biometric Controls. When not working with customers on biometric access control systems, he enjoys tinkering with fireworks, home-brewing and all sorts of food related endeavors! You can follow his personal exploits at
http://danfalk.com
,
Google+
and
Twitter
.
Related posts: