Pool Side Biometric Security on the Rise
The rise of using biometric access to gain entrances to pool areas is to no surprise; on the rise! You may wonder, what's the point? There are many reasons why security is important around pools, especially to protect children and prevent unwanted pool hoppers in communities. Let's go through some examples of biometric security being used in these particular areas: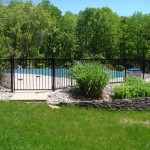 Backyard Pool at Your Home:
Although city rules will provide security for your pool area such as fence provisions and cover mandates other safety options might be ideal for you and your home, as well. For instance, when young children are near and a door in a home is connected to the pool area many home owners have added fingerprint door locks to prevent children from being able to open the door when the parents are not near. This is ideal to protect accidents from occurring.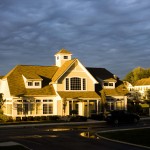 Club House Pool:
Many condominium associations have placed fingerprint access control devices throughout their clubhouses, pools, fitness rooms, meeting rooms and parking areas. Not only is this to protect the residents privacy by preventing unwanted guest that are not living in the property, but also to create ease when residents move out or have not paid dues, therefore easily preventing them from using the facilities.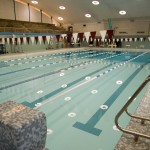 Gym Pool:
Just as having the biometric devices in club houses prevents unwanted people from entering or members with unpaid dues the inability to use the club resources the same advantages are used at gyms. Gyms with biometric door access can prevent children and young adults from entering the pool area unsupervised. It is a great benefit with safety concerns in mind.
If you have questions about gate or door access bio-metrically or with fobs / cards please contact Intelligent Biometric Controls, Inc. at 866-400-9292 . You can find access control product options here: CLICK HERE
Do not use Vardenafil In Combination with nitrate drugs (so-called "nitros"), used to treat angina pectoris or heart failure. Either way, different chemical formulas provide a different effect on the male body, too.
Alexis Roberts
Hi! I, Alexis (Blogger, Web Site and Brochure Designer) love biometrics, coming up with productive ideas after a couple cups of coffee, and getting my hands dirty in the garden after horticulture classes!
Latest posts by Alexis Roberts (see all)
Related posts: