We now use UPS My Choice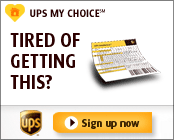 UPS My Choice will be very convenient for our customers!
This new program UPS My Choice allows you to easily change the delivery address of your package(s), sign up for text alerts and also alerts you the day before your package will be arriving.
FingerprintDoorLocks.com wants our customers to be able to control their package(s) delivery more flexibly. We believe that UPS My Choice can help us do that! If you are running late from an errand or just unable to make it to the packages destination on time to receive it, you can change the delivery date by just becoming a member of My Choice.
The FREE MEMBERSHIP gives you the ability to authorize the release of package and receive text alerts for FREE. To reroute a package or reschedule a delivery, a fee of $5 is charged.
 If you would like to Receive Text Messages of your packages progress,
If you would like to Change the Delivery Address for your package,
If you would like to Reschedule The Delivery of your package for a different day than the current expected delivery date,
If you would like to have your Package Held at a UPS Store,
All you have to do is sign up on MyChoice and choose what you prefer to do with your package!
There is also a $40 membership available if you receive many items from UPS and would like FREE rerouting of packages or reschedule of deliveries.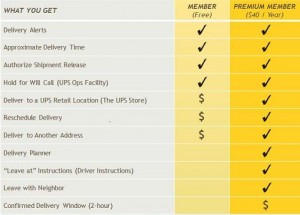 Sales@fingerprintdoorlocks.com
866-400-9292
Alexis Roberts
Hi! I, Alexis (Blogger, Web Site and Brochure Designer) love biometrics, coming up with productive ideas after a couple cups of coffee, and getting my hands dirty in the garden after horticulture classes!
Latest posts by Alexis Roberts (see all)
Related posts: