Access Control Convenience at Work

What is access control? It indicates that something has control over a person in terms of interacting with a resource. A locked door is an example of access control. Only a person with a key or recognizable to the person inside can gain entry.
An access control system is a great feature for any business. A business owner or manager has the ability to set open and close times. Say you own a small business and you want customers, delivery services, and employees to have access into the building from 9-5. You set the system to allow for open doors during these hours. You can also set for upper management to have pin codes or card access to come in at other times as well. Your manager could have access at any point to come in and set up before 9 and close up shop after 5.
Access control systems can also benefit a business with a time and attendance system. With a built in time and attendance system, each employee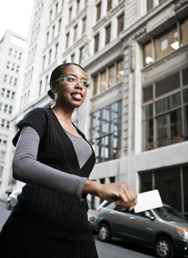 (depending on business size) can be enrolled with a fingerprint, a fob, or a card. Obviously, in a large company with harsh environments, fingerprint enrollment would be complicated and a card or fob for each employee is definitely recommended. Each time an employee shows up for work, they clock in with this system. It allows them access into and out of the building. This depends on the settings. If you have the doors set on open all day long, then an employee would not need to gain access using their card, fob, or fingerprint. Especially in a large company, where you do worry about employees taking advantage by sneaking away during work whether it be for a smoke break, to run to the gas station or going to the bar for a drink, access control is the way to go.
Using an access control and time and attendance system, the employee would have to swipe their card to enter and exit the building. Every time a person left the building, they would be clocked out, and upon entry, clocked in again. There are also options, such as a "push to exit" button that allows one to leave a building without any type of time and attendance involved. With the use of mag locks and electric strikes, limiting access to a building is very easy and efficient. It is a convenient way to manage employee attendance and payroll with access to the records available from a computer or smartphone. Your employees will never feel safer!
To learn more please call 866-400-9292
Intelligent Biometric Controls, Inc. DBA FingerprintDoorLocks.com and ACTAtekUSA.com
Alexis Roberts
Hi! I, Alexis (Blogger, Web Site and Brochure Designer) love biometrics, coming up with productive ideas after a couple cups of coffee, and getting my hands dirty in the garden after horticulture classes!
Latest posts by Alexis Roberts (see all)
Related posts: