How to become a reseller of fingerprint door locks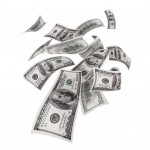 Fingerprint Door Locks are a fast growing need for today's ever changing society. It's important to spread the knowledge of the secure applications that become available with the distinctive developments in residential door locks and corporate access control systems.
For our business to grow and prosper, reseller/ sales partners are important to spread the knowledge of the products in their areas.
If you would like to resell 1TouchIQ2 single latch locks, BioBolt X2 Deadbolt or ACTAtek Access Control Systems please fill out the reseller application form at http://reseller.fingerprintdoorlocks.com/.
It is also very important to read the Reseller Code of Conduct page!
After filling out the neccessary form, you could be contacted with information about the product and purchasing a demo.
Alexis Roberts
Hi! I, Alexis (Blogger, Web Site and Brochure Designer) love biometrics, coming up with productive ideas after a couple cups of coffee, and getting my hands dirty in the garden after horticulture classes!
Latest posts by Alexis Roberts (see all)
Related posts: