What our customers have said about FingerprintDoorLocks.com!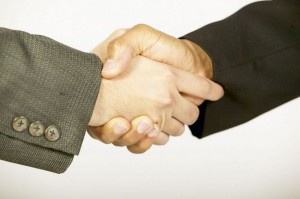 Our customers make us who we are & we are appreciative of them! We are happy to hear such great things about how they feel about us! If you have any comments on sales or support about FingerprintDoorLocks.com please feel free to e-mail at sales@fingerprintdoorlocks.com or call 866-400-9292
"Dear Caitilin,
Thank you very much for all your great support. Your quick answers made me feel secure.
I can´t wait to have the product installed in my house 🙂
Kind regards,

German"
"Thank you so much for all your help with our ongoing project.  Every time we called to order equipment, had a question about what we needed or wanted  or even to change our order you were very helpful and enjoyable to talk to.  We still have 5 more doors to go, and as construction progresses we will definitely be calling you.  Thank you again.  Carla"
"Angelique went out of her way to solve my door lock problems.  I had purchased the wrong configuration and she used pictures I sent, as well as measured her own lock to solve my issue and get me the right hardware.  This was all done during a holiday.  Her supreme service was the difference between a return and me giving up on the project, and me continuing with a purchase.  I am completely satisfied; keep up the good work.
Matthew"
"John,
Thank you so much for the email and video.  I am very happy to know your company stays on top of problems or issues like we had.  Your video clearly showed what to do and it's working now.
It was a pleasure doing business with you and hope to order more items in the future.
Thanks again!
Laura"
"Your follow up has been impeccable.  Consistent without being bothersome. I would like all our partners to have this level of professionalism.
Thanks,
Eric"
Alexis Roberts
Hi! I, Alexis (Blogger, Web Site and Brochure Designer) love biometrics, coming up with productive ideas after a couple cups of coffee, and getting my hands dirty in the garden after horticulture classes!
Latest posts by Alexis Roberts (see all)
Related posts: