Accuracy with Iris Scans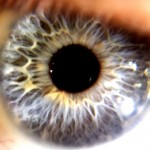 The National Institute of Standards and technology (US Agency) released the results for the tested 92 iris recognition algorithms from 9 companies and software. The competition was held to test the precision of these products and how accurately a database of 2.2 million eye images could be identified. Although researchers and companies have been spending quite a bit of time and money on perfecting the products it was found that the accuracy of Iris Scans ranged from 90-99 percent. It was very interesting to hear that the success rate could also be accredited to the actual speed of the system itself. It seems to make since that the faster the iris scanner is, the less accurate the results would be. Even though none of the systems were tested 100% using the 2.2 million iris database, being 90-99% is hopeful to perfecting the result to even more accurate results.
Perfecting the results of the iris scanner could mean many things for both government agencies and residents of any country.  Patrick Grother (NIST scientist) had a good example of the use,"If, for example, you are trying to pick out a fugitive who is trying to cross a national border, you need to know your software can identify that person from among millions of records." The program could also be useful in airports when travelers are going from one country to another the scanner could identify any possible threats or even to scan to confirm passports or even tickets.
Read the original article here:
http://www.nist.gov/itl/iad/iris-041712.cfm
Alexis Roberts
Hi! I, Alexis (Blogger, Web Site and Brochure Designer) love biometrics, coming up with productive ideas after a couple cups of coffee, and getting my hands dirty in the garden after horticulture classes!
Latest posts by Alexis Roberts (see all)
Related posts: