Biometric Trends with Staying Power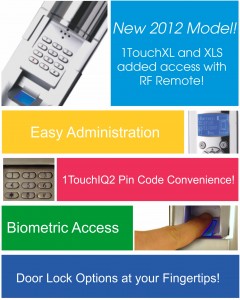 With security, ease and of course style, biometric locks are the new "faces" of home protection. Now with many different fingerprint lock options and even multiple available finishes these easy to enter locks and deadbolts have surpassed even what a futuristic film could display. It's no surprise they have become a huge hit to consumers!
So what is so great about these future-is-tic locks? Ease in just putting your finger on a scanner and instantly being able to enter your home or room! Friends won't ask, "Can I borrow your key to get into your home?" anymore. They will ask, "What is your temporary passcode?"
Trendy companies are not being left behind on this one either! From 24/7 gyms, day-cares to giant corporations biometrics has something in store for everyone.
Check out our products at www.fingerprintdoorlocks.com and www.actatekusa.com
Alexis Roberts
Hi! I, Alexis (Blogger, Web Site and Brochure Designer) love biometrics, coming up with productive ideas after a couple cups of coffee, and getting my hands dirty in the garden after horticulture classes!
Latest posts by Alexis Roberts (see all)
Related posts: