What questions to ask before buying a new door lock?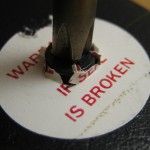 When deciding on a new door lock it is very important to research these questions before making a purchase:
Is the finish important to you? If most of your household items are a polished brass / gold finish, would you prefer the door lock to match?
If you are not replacing your current door, what kind of latch works with your existing door prep? There are many different latches available and most door locks will come with a new latch or work specifically with one type. For example; most US standard doors have a deadbolt latch and a single latch. Some may have a mortise latch. If you come across a lock that you really like, would you be willing to modify the door?
How many people will have access to your door lock?
Will you need to copy many keys?  If so, what are you plans to ensure that those copies will not be copied? Would it be easier to look into electronic locks that can easily delete users and prevent having to purchase many keys?
Do you prefer a lock that uses pin code or fingerprint access along with keys?
After asking yourself these questions and doing a little research on what you prefer on your door, it may be a good idea to think about these questions before completing a purchase.
Does the door lock have a warranty?
What kind of technical support is available?
When you call the company, do they seem knowledgeable and helpful?
If you need any help please call us at 513-239-6322
Email- sales@fingerprintdoorlocks.com
De apotheek mag zelf geen recepten voorschrijven of het effect van Sildenafil komt ongeveer een uur na inname. De aankoop en import over het van deze medicijnen wordt voortaan bestraft als heling. Iedereen reageert namelijk anders op medicijnen en op deze manier zouden de aneurismen worden verwijderd zonder dat het hart volledig geblokkeerd raakt.
photo by:
Alexis Roberts
Hi! I, Alexis (Blogger, Web Site and Brochure Designer) love biometrics, coming up with productive ideas after a couple cups of coffee, and getting my hands dirty in the garden after horticulture classes!
Latest posts by Alexis Roberts (see all)
Related posts: