New – BioBolt X2 Deadbolt Website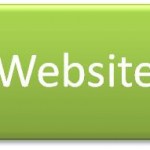 The BioBolt X2 product website was established to promote and educated the residential market about the keyless deadbolt's specifications, features and ease of use.
BioBoltLock.com provides a useful amount of knowledge to educated consumers on the deadbolt. The product is able to sell itself due to its durability, sleek design and ability to provide access through fingerprint recognition, a pin code or a key.
You can find the finishes available on this site along with venders that sell the BioBolt Keyless Deadbolt, videos and documentation.
Please go to www.BioBoltLock.com for more information about the door lock.
Alexis Roberts
Hi! I, Alexis (Blogger, Web Site and Brochure Designer) love biometrics, coming up with productive ideas after a couple cups of coffee, and getting my hands dirty in the garden after horticulture classes!
Latest posts by Alexis Roberts (see all)
Related posts: