What is the Warrington Fire Research Testing Certificate?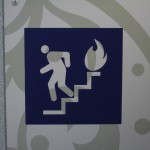 Exova Warrington is a company that provides fire and security testing and certifications. They drive to provide customers with the knowledge and testing for quality, safety and performance of products.
The Warrington Fire Research Testing Certificate can give confidence that a product assures performance, quality, reliability and traceability of fire protection and systems.
You can find out more about the Warrington certification by going to the website at warringtoncertification.com .
Alexis Roberts
Hi! I, Alexis (Blogger, Web Site and Brochure Designer) love biometrics, coming up with productive ideas after a couple cups of coffee, and getting my hands dirty in the garden after horticulture classes!
Latest posts by Alexis Roberts (see all)
Related posts: