Biometric Use in Day Care Facilities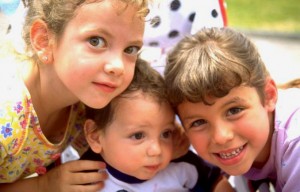 Whether a concerned parent, employee, or owner of a daycare center, Biometric Door Access has been known to solve many worries. Lets go over the biometric use in day care.
Security is a top concern for all parents when deciding on which day care facility to send their children to. Biometric door access control provides an easy and safe way to give parents access to the facility. When access is given through fingerprint authentication, complete control is provided over who comes in which doors and at what times and days. Your child's safety is never compromised. Only those with access rights that have been enrolled, keeping intruders out, have the ability to enter. An audit trail and optional photograph of who came in and when is automatically recorded.
With biometric door access in place, daycare parents and owners are at ease with not only security but with other features that go along with the technology. Owners can then use the product to clock employees in and out, eliminating "buddy" clocking as well as easily completing time and attendance reports right from a web server. Setting up facility personnel and parents for access and attendance during admission into the system is Web Based with no software to install and an easy task. Set up is done either straight from the unit itself or from a desktop device.
Having many beneficial factors, it is no surprise that more day care facilities are implementing this technology every day.
To learn more contact Andrew Clements with Intelligent Biometric Controls, Inc. at 866-400-9292 or 513-239-6322 ext. 332
email: andrewc@ibcbiometrics.com
Alexis Roberts
Hi! I, Alexis (Blogger, Web Site and Brochure Designer) love biometrics, coming up with productive ideas after a couple cups of coffee, and getting my hands dirty in the garden after horticulture classes!
Latest posts by Alexis Roberts (see all)
Related posts: