Advantages to Using a Keyless Safe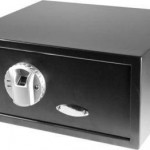 No more fumbling for keys, not when you have a keyless safe. Yes that's right, the ultimate advantage to using a biometric safe. Using secure technology with improved scanners from over the years of manufacturing, biometric safes are becoming more popular and there is no surprise why.
Easy Access
Before the latest technology and once when the stigma exist that biometric scanners were stored by government facilities, keyed and combination safes were used to secure assets such as guns, medications and important documents like a birth certificate. Now, your fingerprint can easily give you access to anything you decide to store in your small or large keyless safe.  It's easy, instead of fumbling around for keys or memorizing a combination and having to spend the time putting it in, in about a couple seconds your finger, if an authorized user will open your safe.
Temporary Access for Guests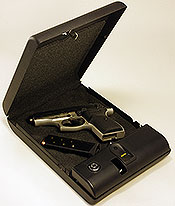 Most biometric safes have the option to store an admin user and then additional users can be enrolled only if the admin user's finger is scanned to enroll the additions. This is not always the case. Even if not, you have the ability to enroll at least 5-30 users in each biometric safe depending on the one that is purchased. This creates ease in your home.  With a key lock, you have 1 key and another that typically gets lost therefore demanding the key be kept somewhere in the home to easily give access to more than one person. With a fingerprint safe; just give access to those that you choose without worry that a combination will be forgotten or all the keys will become lost. This one is great as a fingerprint lock box pistol space!
Most Secure way for storage
There are different storage options for your documents, gun(s) and other important assets that you may want to keep away from children or intruders.  You may want a fire protection safe, combination lock with a key, a biometric safe with a key override or just biometric. The biometric safes are the best ways to secure assets and protect against intruders.  It is not a bad idea to have a key override for emergency use.  A thieve cannot retrieve anything out of the secured keyless safe if biometric methods are being used. Thieves can steal the combination code of it is written down or has been given to someone else. A key can become lost therefore assessable to dishonest people.
A biometric safe secures your items, protects them and after all this, is easy for you to use.
Alexis Roberts
Hi! I, Alexis (Blogger, Web Site and Brochure Designer) love biometrics, coming up with productive ideas after a couple cups of coffee, and getting my hands dirty in the garden after horticulture classes!
Latest posts by Alexis Roberts (see all)
Related posts: