Hide a Safe in Eyes View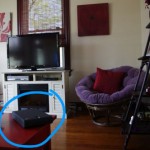 Sometimes to hide a safe just isn't that easy. Especially if you live in a an apt. or house that is being rented and drilling into the floor/wall to make sure it is completely resistant from just being picked up and walked out of the room just isn't in the game plan.
Maybe a larger safe just isn't for you. There are many smaller safes that can be easily hidden in plain sight without any recognition that it is a safe. Just be a little creative. The safe that we decided to think about hiding was a very easy one to hide called the BioBox XL. We will get into harder to hide safes on later blog posts.
The BioBox is Exterior: 7.25 Wide, 12.75 Long, 1.95 High .
The top places we could easily hide it at:
1. Around computer or television equipment; like the cable box. It blends right in!
2. In a car glove box! … Now the safe goes mobile.
3. In any drawer around the house! .. just make sure it isn't a drawer that is often opened by guest.
4. It can be hidden in a shoe box! … Hey Girls.. How many shoe boxes do you have?
5. If you put fabric around it, it is possible to make it look like a bag or shirt hanging from a coat hanger.. just saying.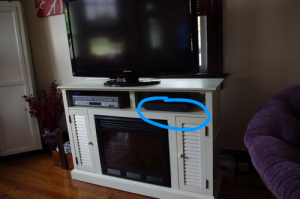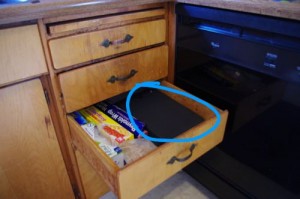 Check out the safes at http://www.fingerprintdoorlocks.com/products/biobox/BioBox_Biometric_Safe.php
Alexis Roberts
Hi! I, Alexis (Blogger, Web Site and Brochure Designer) love biometrics, coming up with productive ideas after a couple cups of coffee, and getting my hands dirty in the garden after horticulture classes!
Latest posts by Alexis Roberts (see all)
Related posts: