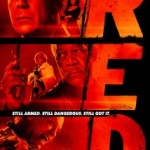 It is no surprise that in Red with Bruce Willis / Morgan Freeman movie, "Red", the popular keyless lock with remarkable audit trail capabilities, the Relitouch was called, "un-deafeatable"!
You can find the characters breaking down the door after trying to defeat the lock at the 51:33 mark of the movie.
The 100% weatherproof Relitouch can hold up to 1,000 fingerprint users or up to 1,100 pin code users. You can of course mix and match the access rights or have the lock demand both a pin code and fingerprint are imputed for added security.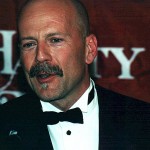 Another great feature that cannot be left out: the Impact Alarm! If anyone attempts to destroy the lock or break it off a door then an alarm is activated letting anyone around hear an intruder is attempting force!
You can find more information about the Relitouch and the Software options by clicking here.
Screen Shots from the movie, "Red":
Alexis Roberts
Hi! I, Alexis (Blogger, Web Site and Brochure Designer) love biometrics, coming up with productive ideas after a couple cups of coffee, and getting my hands dirty in the garden after horticulture classes!
Latest posts by Alexis Roberts (see all)
Related posts: