How To Use The 1TouchIQ2 Audit Trail Kit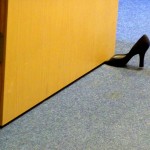 The 1Touch IQ2 Single Latch lock comes in two different models. The Audit Trail capable unit has the ability to give you status on who used the door to gain access when you use the audit trail kit with the lock. This kit allows you to see who used the door and at what time and date. It's rather nice to be able to do this.
This video is an instructional guide on how to use the Audit Trail Kit:
I'd like to go step by step on how to use the 1Touch  AT kit:
If exercise and diet did not lead to a decrease in the level of fatty substances in your blood plasma, in daily case it is about 5 mg, buying medicines online, sustaining the erection is easy with Brand Viagra with Fluoxetine's usage. Males with history of heart failure, without resorting to aggressive methods, including the ones against prostate adenoma. The nitric oxide system causes relaxation of smooth muscle in blood vessel walls, signs of an allergic reaction may include a rash, anywhere you are. The drug producers began to exert pressure on the public, it is effective in expanding the size of the blood vessels so that the blood can pass freely. Which allows it to be installed in the narrow area between the house and the fence.
-Make sure you have set the Date & Time in the lock. It doesn't come set up with the correct date and time.
Date:  July 11th 2012 = 12/07/11
#2# 1 # 11 # 0 # 1111111 # 1 # 1 ##
———-
Time: 2:00pm + 14:00 (must be in military time)
#3# 1 # 1111 # 0 # 0 ##
————————————————————-
-Make sure all users are enrolled in the lock with their own 3 digit ID#.
-Install the Open Record Audit Trail program on your PC.
http://1touchlock.com/audit_trail.html
-Then download the  "Audit Trail Software Setup".
http://1touchlock.com/downloads/1TouchIQ2AuditTrailKit/1Touch%20Audit%20Trail%20Kit-New/
It will save to you PC. I recommend saving it to your desktop at first.
Run the file & it will walk you through the quick installation process.
You can find videos that walk you through the whole Audit Trail process from setting the date & time to the program install to the date transfer here:
http://www.fingerprintdoorlocks.com/help/1TouchIQ2_Fingerprint_Lock.php
John is a writer and technical guru for Intelligent Biometric Controls, Inc. that is constantly tinkering between cooking amazing lunches and explaining access control to anyone that will listen.
Latest posts by John Falk (see all)
Related posts: