Biometrics and the 2012 London Olympic Games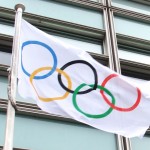 Yes! The Olympic Games are on! We look forward to this every 4 years; the competition, the excitement, players, and yes, even the gossip. You may wonder how all the Olympians and facilities are being protected. The British company, Human Recognition System took on the role of protection the facilitating for the past 4 years while all the events were going up and now while the festivities are going on. The system has over 81,000 people enrolled and is the largest system put in place. The biometric Olympic Games decision was definitely a good one. We have not heard in the news any annoyance occurred from it or scares unlike the keyed areas.
Last week a set of keys carried by local police for some Olympic faculties were lost and not found as of today. Although the police say that it doesn't seem as if foul play was involved extra care now has been put in place for the areas that the keys belonged to.
Neil Norman, the chief executive for the biometric company said, "As a British Company, I am extremely proud to have our technology play it's part in protecting the Olympic Park over the past 4 years. It is the biggest system in the world protecting the biggest event in the world and that's something to be proud about. We wish every Olympian well, but we especially wish the GBR team well."
Read more about Human Recognition System: http://www.hrsid.com/press-releases/msite/88-HRS-is-proud-to-have-protected-the-Olympic-Park-with-the-largest-biometric-solution-of-its-kind
Read more about The Lost Keys: http://sports.espn.go.com/espn/wire?section=oly&id=8212749
Alexis Roberts
Hi! I, Alexis (Blogger, Web Site and Brochure Designer) love biometrics, coming up with productive ideas after a couple cups of coffee, and getting my hands dirty in the garden after horticulture classes!
Latest posts by Alexis Roberts (see all)
Related posts: