New Fingerprint Door Lock with RF Remote Control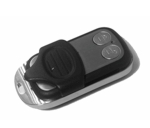 Best Sellers: 1TouchXL Mortise Latch and the 1TouchXLS Single Latch now have RF Remote Access! Letting an unexpected guest or any of those without fingerprint, pin or key access in will no longer be a hassle.
The Radio Frequency Technology allows for easy unlocking up to 50 meters away from the lock. In your home or business with walls, doors and other barriers unlocking the door can be established within 20 meters, allowing those that are not enrolled access. Just imagine, you are on the 2nd floor and someone needs unanticipated access to a door on the 4th floor, just hit the "unlock button" and access it is!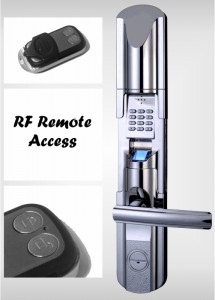 For more information contact Intelligent Biometric Controls, Inc at
866-400-9292 or sales@fingerprintdoorlocks.com
Alexis Roberts
Hi! I, Alexis (Blogger, Web Site and Brochure Designer) love biometrics, coming up with productive ideas after a couple cups of coffee, and getting my hands dirty in the garden after horticulture classes!
Latest posts by Alexis Roberts (see all)
Related posts: