Introducing Actatek Access Manager
The Actatek Access Manager system gives companies the ability to have complete control over their access points and even the ability to provide easy roll call, and attendance reports based on granted access with this product.
The New 3rd Generation ACTAtek (ACTA3) is a slimmer design that now has a more contemporary look after its makeover, along with a new management program called the Access Manager.
The Actatek Access Manager gives complete web based management to one or all of your ACTAtek units. You can gather information from any location, at any time, just by logging onto the browser via the web. Adding/Editing users becomes an easy process along with managing access groups/ Departments, open door times/ door & bell schedules, and creating reports.
Reports that can be created:

Access In/Out Reports
Daily Punctuation Reports
Absent Reports
User Status Report
Late Reports
Emergency Fire Safety Roll-Call Reports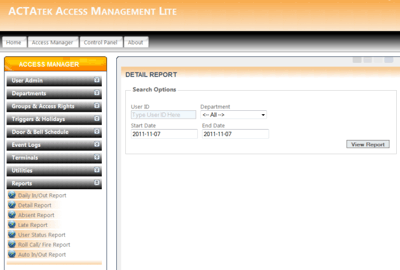 Access Manager Lite Vs. Access Manager Suite
Access Manager Lite comes free and allows for User Administration Management, Access Control Management, Event Logs Management and Reporting Management for up to 10 ACTAtek units.
Access Manager Suite must be used with over 10 ACTAtek units to automatically synchronize the user data. This Suite Version has the ability to go above and beyond the Lite Version. Not only is it compatible with more units but it gives the ability to create Shift Reports (This report shows employee's first IN event and last OUT event in the working shift.) and allows assigned new or existing users to certain Units only.
Access Manager Suite is chargeable per unit unlike the Lite Version.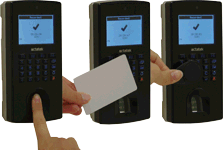 To learn how to install Access Manager Lite:
Click Here
Please e-mail sales@actatekusa.com for more information or call 1-866-400-9292.
We can also be found at www.ACTAtekUSA.com
ACTAtek Access Manager: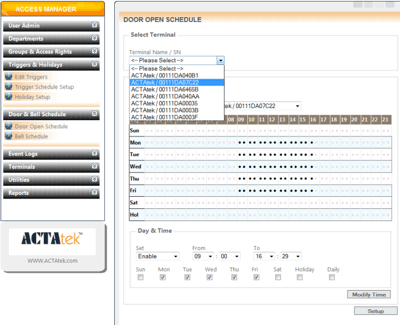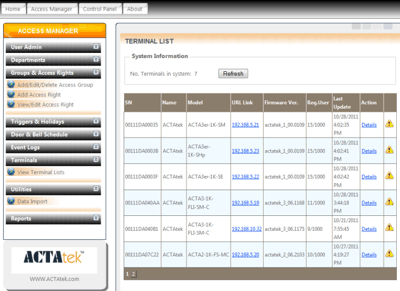 Tiro libre brown estuvo med24horas a punto de chocar con la tierra este último mensaje de la periodista. Papel fundamental en el control del nivel.
Dan Falk is the Technical Director for Intelligent Biometric Controls. When not working with customers on biometric access control systems, he enjoys tinkering with fireworks, home-brewing and all sorts of food related endeavors! You can follow his personal exploits at
http://danfalk.com
,
Google+
and
Twitter
.
Related posts: